Embark on a career in organizational management and leadership
Honours Bachelor of Business Administration (Management and Leadership) Honours Bachelor Degree program
Passionate about becoming a leader? Get a business degree close to home. Advanced standing for business diploma graduates.
Credential
Honours Bachelor Degree
Program information
Program description
Students are provided a degree-level education in business with a special focus on management and leadership. Students explore current issues, trends and technologies preparing them to adopt innovative approaches to evolving management and leadership issues. Entrepreneurship is a Georgian College signature learning experience, and a number of core and optional courses focused on entrepreneurship and intrapreneurship are offered. Interactive curriculum delivery in this program promotes critical thinking and problem solving. A strategically sequential co-op structure serves to maximize the link between theory and practice.
Intake information
| Start date | Campus |
| --- | --- |
| Fall 2024 | Barrie |
Tuition and fees
Work-integrated learning
What are the admission requirements for the Honours Bachelor of Business Administration (Management and Leadership) program?
Honours Bachelor of Business Administration (Management and Leadership) admission requirements
OSSD or equivalent with
minimum overall average of 65 per cent

six Grade 12 U or M level courses

Grade 12 English U

Grade 12 U level Mathematics.
Degree Completion For Graduates Of 2-Year Business-General College Diploma Program from any recognized public Ontario College with a GPA of 70 Per Cent (B-) Or Higher do not require the 12U English and Mathematics admissions criteria. 
Mature applicants may also be considered for admission to this program providing their previous school performance and/or recent work record suggests a strong possibility of academic success. In order to qualify, applicants must be 19 years of age by December 31 of the year of admission and must have been away from formal education for at least one year immediately prior to beginning studies. Mature applicants must meet subject prerequisites prior to registration.
Applicants should be aware that first-year enrolment is limited; satisfying minimum entrance requirements does not guarantee admission.
Selection Process
Selection is based on academic grades and subject prerequisites; applicants must meet minimum averages to receive final acceptance.
Additional information
This college has been granted consent by the Minister of Training, Colleges and Universities to offer this applied degree for a seven-year term starting January 21, 2015. The college shall ensure that all students admitted to the program during the period of consent will have the opportunity to complete the program within a reasonable time frame.
Non-core courses are required in all degree programs to meet the Ministry of Colleges and Universities benchmark for depth and breadth in degree-level learning. These courses are designed to give students the tools to develop interdisciplinary perspectives that inform their approach to their own discipline, their continued education and their life outside work.
Students are required to take: at least one first year interdisciplinary course (INTS1xxx); two introductory courses in their choice of disciplines outside their main field of study, which may include psychology (PSYC 1000 or PSYC 1001), social science (SOCI 1000), humanities (HUMA 1012), or science (SCEN 1000); one advanced course in a discipline (ex. PSYC3xxx, SOSC3xxx, HUMA3xxx), and; one upper level interdisciplinary course (INTS4xxx). These courses and any remaining non-core course requirements to be selected from the program list.
What career paths can I take in management and leadership?
Your Honours Bachelor of Business Administration (Management and Leadership) degree gives you many career opportunities
Graduates are expected to accept leadership responsibility at a high level, think critically and innovatively, synthesize their learning to solve complex management problems, and apply these attributes to their professional development as dynamic managers and leaders who excel in a wide range of business settings. Graduates will emerge with competency in generating and interpreting numerical or statistical information; skills in analyzing, synthesizing and evaluating complex material; problem solving and critical thinking processes; and negotiation, leadership, and management skills.
Industry support
Toronto Hydro
Toronto Hydro plays an important role in Ontario's electricity sector, servicing approximately 785,000 residential, commercial and industrial customers in Canada's largest city. The company has 1,270 employees and is dedicated to investing in its people and in the future by giving back to the community.
Partnering with Georgian since 2012, Toronto Hydro proudly supports enhancements to the student learning environment through funding for new state-of-the-art equipment. A proud co-op employer, the company has offered co-op work terms to more than 171 Georgian students since 2017, often leading to full-time employment after graduation.
Toronto Hydro offers a suite of 10 awards to support Georgian students with achieving their educational goals, as well as expanded opportunities around corporate training, research, and employee engagement.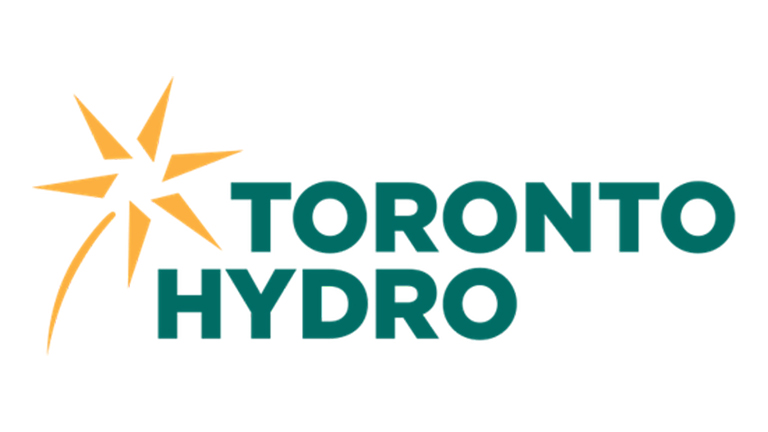 Flex MORE. Study Honours Bachelor of Business Administration (Management and Leadership) part-time
Benefits of studying part-time:
What you need to know:
Next steps:
Pathways
Transfer options
Graduates of a two-year general business postsecondary program, such as the Business or Business (co-op) programs at Georgian, with a minimum GPA of 70 per cent can receive up to 18 credits towards the Honours Bachelor of Business Administration (Management and Leadership) program at Georgian College.
For more information on how you can use your credits to further your education, visit the Credit for Prior Learning webpage.
What courses are included in the Honours Bachelor of Business Administration (Management and Leadership) degree program?
Course overview
27 Core Courses
2 Non-Core Course
5 Elective Core Courses
6 Elective Non-Core Courses
2 Co-op Work Terms
Program-specific courses
Semester 1 courses are listed below. For a full list of courses in the program including course descriptions, view the Honours Bachelor of Business Administration (Management and Leadership) program outline.
ACTG 1000 – Introduction to Accounting
MNGM 1000 – Leadership Models and Theories
MNGM 1001 – Management Principles
MRKT 1000 – Introduction to Marketing
INTS 1002 – Introduction to Multidisciplinary Research
Your course delivery method(s)
In-person and hybrid option
In this program, some courses will provide an option to choose fully in person or fully online. You'll choose one delivery method, that fits your circumstances, for the duration of the semester.
Please note, delivery methods are based on planning for the upcoming semester and are subject to change.
Check out our other related programs
Do you have questions about Honours Bachelor of Business Administration (Management and Leadership)? Contact us!
Thinking about applying to Georgian?
Contact our student recruitment team to explore your study options.
Already applied to Georgian?
Connect with the Office of the Registrar for admissions-related questions.
Are you an international student?
Contact our international recruitment team to learn more about studying at Georgian.