Downtown Barrie location
Launch your creative career through our award-winning Design and Visual Arts programs, led by faculty with extensive industry experience and connections. The Arch and Helen Brown Design and Digital Arts Centre is located downtown Barrie, minutes away from the waterfront. You'll learn in our fully-equipped studios using industry standard tools, and you'll have the opportunity to network with leaders in your field and real-world clients.
Many of our students and alumni have been recognized with awards from both provincial and national organizations, and have landed positions with major galleries, studios and firms.
Get your certificate or diploma in downtown Barrie
At Georgian, you'll have a transformative experience, one that connects you to the skills you need, the people who inspire you, the mindset to succeed, and the confidence to thrive. Browse our academic areas below or take the Career Match quiz to find the path that's best for you.
Deliver compelling messages in today's media-rich business environment. Capture ideas and develop production skills. Explore user experience and design functionality.
Hands-on, project-based learning to build your portfolio. Includes a work placement and client experience. 100 per cent grad satisfaction.
Hands-on learning in a supportive environment. Use the most current software and production techniques. Embark on an awesome career!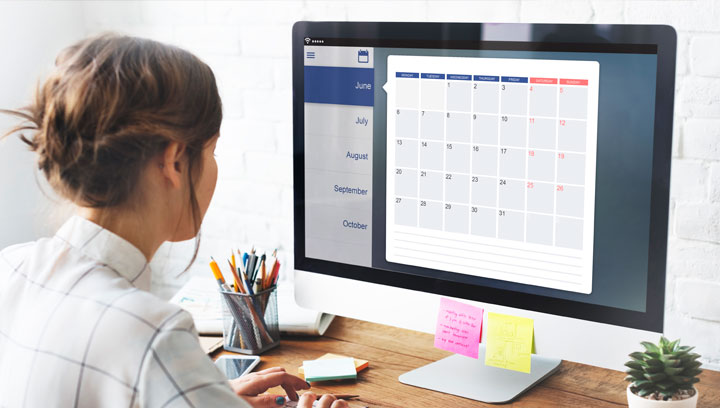 All industries need effective project managers. Learn the knowledge, processes, tools and techniques to become a successful project leader.
Use our career assessment tool to help you find the best program for your personality type.
Continuing education in downtown Barrie
Take a single course, or work towards a diploma, certificate or degree – all at a pace that's right for you. Part-time courses are offered at night or on weekends, or you can opt for online learning.
Looking for credit?
Select from a range of programs, register class-by-class and study on your time. Georgian offers degrees, certificates, diplomas, advanced diplomas and graduate certificates.
Professional development
Looking to advance your career, meet an industry requirement or learn a new skill? We offer a variety of evening and weekend courses to support your ongoing growth.
Study online
Take a course or program online instead as an alternative to in-class. Online courses for a range of subjects are available to part-time and full-time students through OntarioLearn.
Campus features and video tour
Georgian's downtown Barrie location has many features and services to enhance your college experience. See for yourself in the video tour below!
As a student of Georgian's downtown Barrie location, you'll continue to have access to everything on the Barrie Campus, including student services, athletics, residence and more.
Services and supports
Labs and learning spaces
State-of-the-art studio, work and learning space
High ceilings and lots of light
Multipurpose open space
Space to learn, collaborate, create and show the work you create in class
About Barrie and Simcoe County
Located in Simcoe County less than an hour north of Toronto, the vibrant city of Barrie is known for its friendly residences and four-season lifestyle. With a gorgeous waterfront on Kempenfelt Bay, nearby trails and ski hills, several shopping malls, a vast assortment of restaurants and great nightlife, there's plenty to do when you're not studying.
Downtown Barrie
Barrie's downtown is the city centre, featuring specialty shops and boutiques, unique dining experiences, parks, beaches and more—all surrounded by beautiful historic buildings and more than five kilometres of breathtaking waterside scenery! Here are some of the highlights of downtown Barrie:
Waterfront trails: perfect for walking, running, rollerblading and cycling, offering beautiful views of everything downtown Barrie has to offer
Kempenfelt Bay: a playground for water sports like swimming, canoeing, kayaking, paddle boarding and wake boarding
Endless outdoor recreational amenities: featuring a beach volleyball court, basketball court, skating rink, outdoor fitness equipment and more
Fascinating art sculptures: standing tall along the waterfront skyline are The Spirit Catcher, Barrie's most iconic landmark, and sister sculpture The Sea Serpent
Year-round farmers' market: your go-to for locally grown produce, baked goods and handmade products
Home to many cultural festivals, events and celebrations, there's a lot of fun to be had downtown Barrie all year round with unique experiences for everyone.
Amenities
Hospital: Royal Victoria Health Centre
Groceries: Five large grocery stores and several small businesses
Shopping: Mall, shopping plaza, vibrant downtown shopping area
Harbour, parks, trails, nearby beaches and provincial parks
Arenas, sports field, golf course, fitness centres, movie theatre
Cultural centre, historic sites, farmers' market
Partnership opportunities
Developing a partnership with Georgian College will benefit you, your employees and organization, while making a difference in the lives of students.
Access talent
Build your workforce with students or graduates
Strengthen the skills of future employees
Connect with university and college-level educated students
Build and grow your business
Pursue innovation opportunities
Increase the skills of your workforce
Stay up-to-date on advancements in the field
Invest in innovation
Tailored partnerships
Strategic philanthropy
Exclusive sponsorships
Use Georgian services
Host a conference or event
Access our affordable Health and Wellness Clinics
Use our fitness centres
Facilities rental in Barrie
Our downtown Barrie location offers a variety of meeting spaces including studios, computer labs and classrooms for rental, year-round at reasonable rates.
Classrooms include a presenter podium computer, projector, screen, VCR/DVD and external laptop cable. All facility rentals require proof of public liability and property damage insurance prior to the event.
Call 705.728.1968, ext. 4172 for rates and booking information.