Start your electrical trades career or prepare for an apprenticeship
Electrical Techniques Ontario College Certificate program
Learn from professionals. Great facilities. Hands-on training to help launch your career or prepare for your apprenticeship.
Credential
Ontario College Certificate
Program Delivery
Full-time
Program information
Program description
Students are introduced to the theoretical and practical aspects of the electrical industry so they can perform most basic electrical techniques under the supervision of a qualified person. Upon completion of the program, students can apply for work as an electrical apprentice, or they may choose to continue their education and apply for an Electrical Engineering Technician or Technologist post-secondary program. Students study health and safety, applied math, entrepreneurship, electrical and electronic theory.
Intake information
Tuition and fees
What are the admission requirements for the Electrical Techniques program?
Electrical Techniques admission requirements
OSSD or equivalent with
Grade 12 English (C or U)
Mature students, non-secondary school applicants (19 years or older), and home school applicants may also be considered for admission. Eligibility may be met by applicants who have taken equivalent courses, upgrading, completed their GED, and equivalency testing. For complete details refer to: www.georgiancollege.ca/admissions/academic-regulations/
Applicants who have taken courses from a recognized and accredited post-secondary institution and/or have relevant life/learning experience may also be considered for admission; refer to the Credit for Prior Learning website for details:
www.georgiancollege.ca/admissions/credit-transfer/
What career paths can I take in the electrical industry?
Your Electrical Techniques certificate gives you many career opportunities
Graduates pursuing an apprenticeship may find a range of occupations in the electrical field including construction, maintenance, service and industrial. Graduates choosing to continue their education may find additional opportunities in power generation and transmission, alternate energy, green technologies and automation sectors. Job estimator,  project coordinator  and electrical salesperson are also areas of career opportunity. 
Graduates are eligible for exemption from Level 1 in-school training requirements when entering 309A, 309C or 442A Electrician apprenticeship.
Industry support
Magna International Inc.
Magna International Inc. is one of the world's largest suppliers in the automotive space. It is a global mobility technology company with more than 158,000 employees – including many Georgian graduates! Magna is committed to providing Georgian students with opportunities to further their education and gain new skills.
The $1-million investment in Georgian includes a 2,200-square-foot Magna Mechatronics Lab with 17 pieces of new, cutting-edge equipment, and an award and scholarship suite for both future and current students, each valued up to $2,500.
Magna has provided hands-on learning experiences across various divisions to 133 co-op students since 2010, and is the proud of employer of 210 Georgian grads!
---
Toronto Hydro
Toronto Hydro plays an important role in Ontario's electricity sector, servicing approximately 785,000 residential, commercial and industrial customers in Canada's largest city. The company has 1,270 employees and is dedicated to investing in its people and in the future by giving back to the community.
Partnering with Georgian since 2012, Toronto Hydro proudly supports enhancements to the student learning environment through funding for new state-of-the-art equipment. A proud co-op employer, the company has offered co-op work terms to more than 171 Georgian students since 2017, often leading to full-time employment after graduation.
Toronto Hydro offers a suite of 10 awards to support Georgian students with achieving their educational goals, as well as expanded opportunities around corporate training, research, and employee engagement.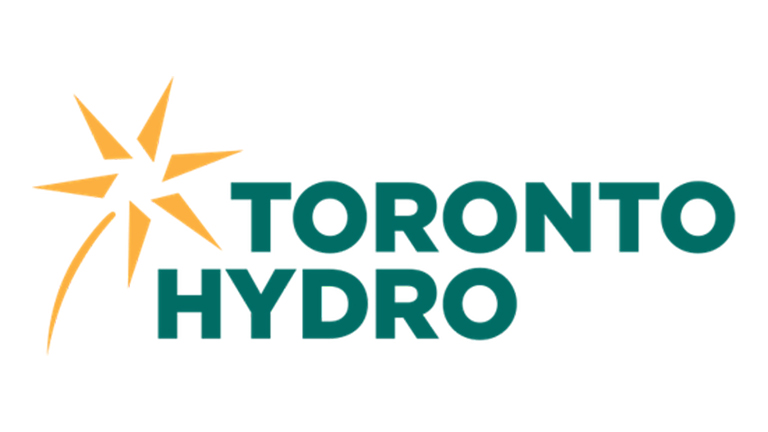 What courses are included in the Electrical Techniques certificate program?
Course overview
10 Program Courses
1 Communications Course
1 General Education Course
Program-specific courses
Semester 1 courses are listed below. For a full list of courses in the program including course descriptions, view the Electrical Techniques program outline.
DRFT 1003 – Introduction to Technical Drafting
ELEC 1013 – Electrical Trade Practices
ELEN 1000 – DC Circuit Fundamentals
ENVR 1003 – Environmental Health and Safety
MATH 1007 – Mathematics Techniques
Select 1 course from the communications list during registration.
Your course delivery method(s)
In person
This program is delivered fully in person and requires you to attend campus.
Please note, delivery methods are based on planning for the upcoming semester and are subject to change.
Check out our other related programs
Do you have questions about Electrical Techniques? Contact us!
Thinking about applying to Georgian?
Contact our student recruitment team to explore your study options.
Already applied to Georgian?
Connect with the Office of the Registrar for admissions-related questions.
Are you an international student?
Contact our international recruitment team to learn more about studying at Georgian.