Help design and build your community's infrastructure
Civil Engineering Technician Ontario College Diploma, Co-op program
Learn to work with engineers and construction project managers to build roads, bridges, sewers, water mains and other infrastructure.
Credential
Ontario College Diploma, Co-op
Program information
Program description
In this program you prepare to work with engineers and construction project managers as part of a team constructing roads, bridges, sewers, water mains, and other infrastructure. You determine data for cost estimation, perform materials testing, and assist in the administration of projects in the field. Teamwork and project-based learning are emphasized.
This program is common with the first four semesters of the Civil Engineering Technology program, and graduates may choose to continue into the third year of that program.
Intake information
| Start date | Campus |
| --- | --- |
| Fall 2024 | Barrie |
Tuition and fees
Work-integrated learning
What are the admission requirements for the Civil Engineering Technician program?
Civil Engineering Technician admission requirements
Ontario Secondary School Diploma (OSSD) or equivalent, mature student status

Grade 12 English (C or U)

Grade 

11

 Mathematics (C, M, or U) or Grade 12 Mathematics (C or U)
Mature students, non-secondary school applicants (19 years or older), and home school applicants may also be considered for admission. Eligibility may be met by applicants who have taken equivalent courses, upgrading, completed their GED, and equivalency testing. For complete details refer to: www.georgiancollege.ca/admissions/academic-regulations/
Pathways
Applicants who have taken courses from a recognized and accredited post-secondary institution and/or have relevant life/learning experience may also be considered for admission; refer to the Credit for Prior Learning website for details:
www.georgiancollege.ca/admissions/credit-transfer/
Additional information
Applicants are strongly recommended to have a minimum of their G2 license by the end of their 2nd semester for successful co-op placement.
A basic understanding of computer use for Word documents, emails, and accessing the internet is expected.
A windows compatible laptop is strongly recommended for at home use/practice of software. Most program softwares have educational versions available for home use. 
Appropriate field wear is required including a high visibility vest and steel toed boots (must have CSA green triangle). 
What career paths can I take as a civil engineering technician?
Your Civil Engineering Technician diploma gives you many career opportunities
Graduates may find work in the private sector assisting quantity surveyors (estimators), purchasers, site supervisors or project managers, drafters or detailers, using the latest in computer-aided design (CAD) technology. They may also find employment as assistants in engineering or construction offices. Public sector employment in a variety of government agencies, including municipal building inspection/code enforcement are employment options for graduates. A technician graduate would work with engineering and technologists in the gathering of data and information.
Accreditation
Co-operative Education and Work-Integrated Learning Canada (CEWIL Canada)
This program is accredited by Co-operative Education and Work-Integrated Learning Canada (CEWIL Canada), formerly Canadian Association for Co-operative Education (CAFCE),
This accreditation represents the highest standard of achievement for co-operative education programs in Canada, and recognizes Georgian's commitment to quality in co-op education.
Industry support
City of Barrie
The Civil Engineering Technician program at Georgian College has developed a strong connection with the City of Barrie over a number of years. Together with the college and others, the City has advised on the creation of new curriculum and continued improvement of existing program outcomes that meet the needs in both the public and private sectors of civil engineering.
With this partnership, the City of Barrie offers many co-operative work terms to our civil students, helping them to develop in their profession. The City of Barrie is a valuable contributor and partner in helping to prepare our students to gain full-time employment upon graduation.
---
Toronto Hydro
Toronto Hydro plays an important role in Ontario's electricity sector, servicing approximately 785,000 residential, commercial and industrial customers in Canada's largest city. The company has 1,270 employees and is dedicated to investing in its people and in the future by giving back to the community.
Partnering with Georgian since 2012, Toronto Hydro proudly supports enhancements to the student learning environment through funding for new state-of-the-art equipment. A proud co-op employer, the company has offered co-op work terms to more than 171 Georgian students since 2017, often leading to full-time employment after graduation.
Toronto Hydro offers a suite of 10 awards to support Georgian students with achieving their educational goals, as well as expanded opportunities around corporate training, research, and employee engagement.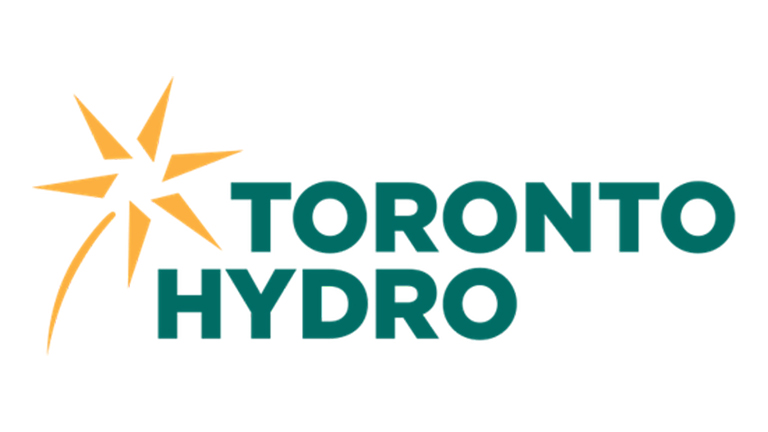 Pathways
Ontario Association of Certified Engineering Technicians and Technologists (OACETT)
The program prepares you for the educational portion of becoming a Certified Technician (C. Tech). This is a designation through OACETT, the governing body for engineering technicians and technologists in Ontario.
To learn more, visit the OACETT website.
Flex MORE. Study Civil Engineering Technician part-time
Benefits of studying part-time:
What you need to know:
Next steps:
What courses are included in the Civil Engineering Technician diploma program?
Course overview
20 Program Courses
2 Communications Courses
3 General Education Courses
1 Co-op Work Term
Program-specific courses
Semester 1 courses are listed below. For a full list of courses in the program including course descriptions, view the Civil Engineering Technician program outline.
CIVL 1002 – Physics for Civil Engineering
COMP 1119 – Introduction to 2D CAD for Civil Engineering
CONS 1003 – Construction Practices
MATH 1046 – Extended Math for Construction
SURV 1001 – Civil / Construction Surveying
Select 1 course from the communications list during registration.
Your course delivery method(s)
In person
This program is delivered fully in person and requires you to attend campus.
Please note, delivery methods are based on planning for the upcoming semester and are subject to change.
Frequently asked questions (FAQs)
The Civil Engineering Technology program and Civil Engineering Technician program look very similar. Can I change programs once enrolled?
Yes, the Civil Engineering Technician (CVET) program is the first two years of the Civil Engineering Technology (CVTY) program. You can transfer from one program to the other and are encouraged to discuss academic planning with your program co-ordinator.
If you would like to transfer from the two-year CVET program to the three-year CVTY program, you are encouraged to do so prior to the end of semester three in order to stay in sequence for co-op work terms.
To help you decide which program is right for you, review our CVET and CVTY program fit resource.
What types of co-op work terms do students complete in this program?
The Civil Engineering Technician program includes one co-op work term. The Civil Engineering Technology program includes three co-op work terms.
Co-op consultants for these programs work with industry representatives to secure a variety of civil engineering positions.
Positions are mainly located in Simcoe County and surrounding regions, though Georgian students have worked across Canada.
Many opportunities are available with:
municipalities (e.g. inspections, right-of-way permits, design)
consultants e.g. (e.g. inspections, design work, project managers)
labs (e.g. concrete, asphalt, soil testing)
contractors (e.g. estimating, inspections, site work)
Do I have to find my own co-op placement?
A co-op preparation course is offered to all of our first-year students in co-op programs in order to prepare them for the co-op process and to provide them with information and resources needed to be successful.
Co-op in college is a competitive process, meaning you are not assigned to an employer. Students actively participate in the whole job search process in order to find a co-op position while being supported by co-op consultants at Georgian. This is done through co-op job postings, which you can apply to through the college database, or opportunities you find through your own independent efforts. Typically, we have more postings for co-ops than we have students.
Can I further my studies and earn a degree once I complete this program?
The Civil Engineering Technology program has a pathway to the Bachelor of Engineering (Civil Engineering) degree program at Lakehead University, as well as several other articulations with various institutions.
The type of degree and curriculum focus varies by offering institution. You are encouraged to review options based on your interests.
Check out the available articulations, and contact your program co-ordinator with specific questions.
Why is a full driver's licence recommended for this program?
Many co-op work terms and graduate employment opportunities require a valid driver's licence as part of the position requirements. The reason for this is that often, with civil engineering work, you must drive to a construction site which is not on a public transportation route.
We recommend that you have your full G licence by the end of semester two.
What computer is recommended for this program?
The software used in this program (e.g. AutoCAD, Civil3D, ArcGIS) works best on a PC laptop. We recommend your laptop meet the following requirements:
Hardware:
16GB recommended for running Civil 3D
GIS/CAD requirements:
Processor: i5 or equivalent minimum; i7 or equivalent recommended
RAM: minimum 8GB
SSD or hard drive or combination: minimum 1TB
Video graphics card: 2GB of video RAM
External monitor port required
Full USB 3 port or faster
Windows 10
Wireless
Mac OS is not compatible
Check out our other related programs
Do you have questions about Civil Engineering Technician? Contact us!
Thinking about applying to Georgian?
Contact our student recruitment team to explore your study options.
Already applied to Georgian?
Connect with the Office of the Registrar for admissions-related questions.
Are you an international student?
Contact our international recruitment team to learn more about studying at Georgian.