Program stories
Georgian officially opens the Magna Mechatronics Lab at the Barrie Campus
Georgian and Magna International Inc. officially opened the Magna Mechatronics Lab at the Barrie Campus on June 23. The event celebrated Magna's significant investment in Georgian and our students, showed off the new space and highlighted our Electromechanical Engineering Technology – Mechatronics program. Everyone was treated to hands-on demonstrations using […]
Georgian wins silver at Skills Ontario Competition
Ryan Miller, a second-year Mechanical Technician – Precision Skills student from Moonstone, recently won a silver medal in Computer Numerical Control (CNC) machining at Skills Ontario, the largest skilled trades and technologies competition in the country.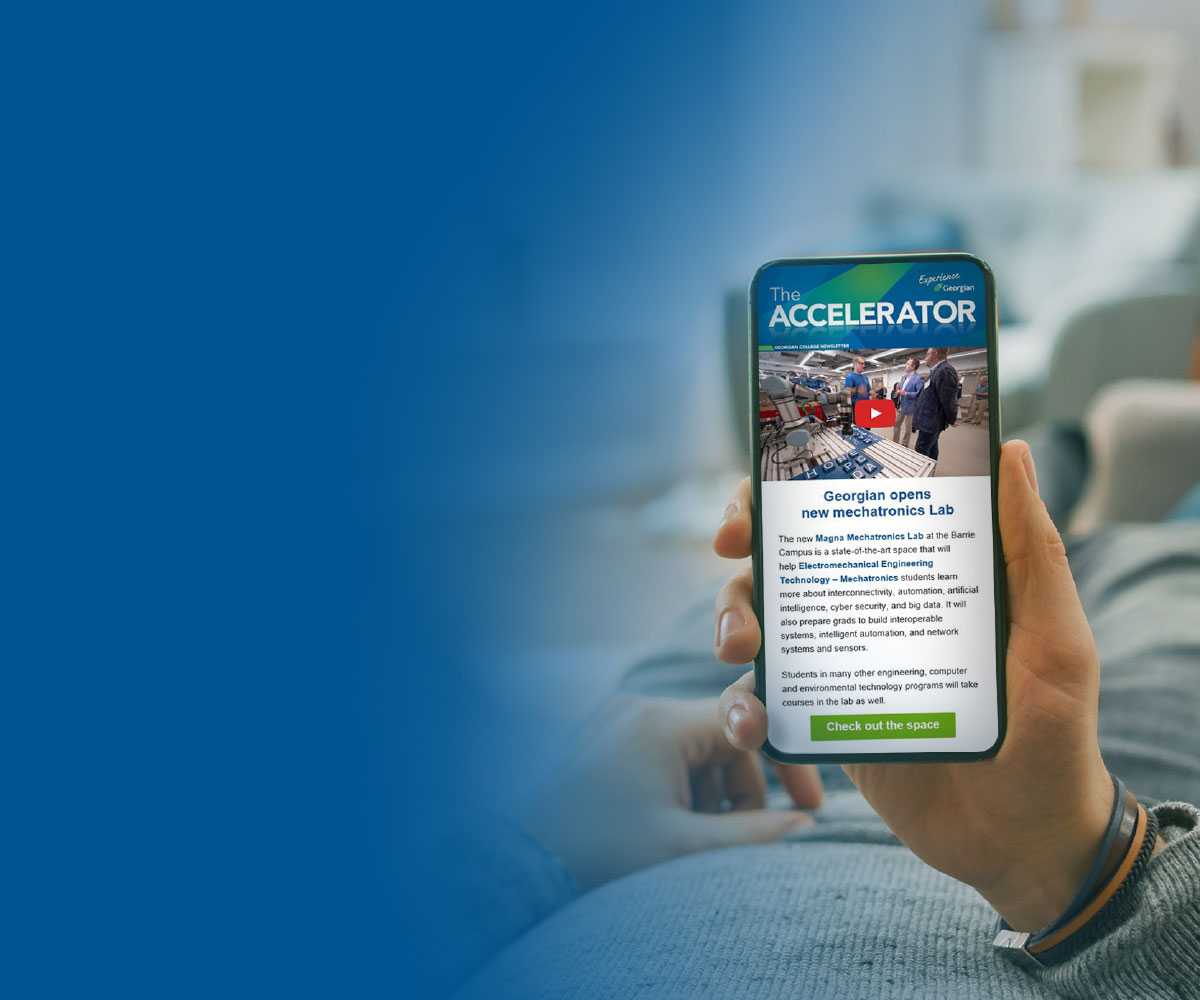 Sign up for Georgian updates!
Subscribe to The ACCELERATOR — the Georgian College monthly newsletter.
Subscribe
Latest posts
Our categories