Launch your career in financial management and accounting
Business Administration – Accounting Ontario College Advanced Diploma, Co-op program
Career-ready or prepared for university – our diploma can take you where you want to go!
Credential
Ontario College Advanced Diploma, Co-op
Program Delivery
Full-time
Program information
Program description
In this program, students are introduced to the various functional aspects of business in general, and accounting in particular. Graduates are proficient in computer, communication, and mathematical skills and employ advanced management and financial management techniques to support accounting activities, including the maintenance of accounting records and the preparation and presentation of financial statements. In addition to the skills acquired in the two-year program, graduates are able to perform a number of more complex functions using analytical and evaluation skills to support management decision-making and collaborating in the design of an organization's internal control system.
Intake information
Tuition and fees
Work-integrated learning
What are the admission requirements for the Business Administration – Accounting program?
Business Administration – Accounting admission requirements
Ontario Secondary School Diploma (OSSD) or equivalent, or mature student status
Grade 12 English (C or U)
any Grade 111 or 12 Mathematics (C, M, or U)
1

Minimum of 60% in Grade 11 College or University level Mathematics (MBF3C or MCF3M) 
Mature students, non-secondary school applicants (19 years or older), and home school applicants may also be considered for admission. Eligibility may be met by applicants who have taken equivalent courses, upgrading, completed their GED, and equivalency testing. For complete details refer to: www.georgiancollege.ca/admissions/academic-regulations/
Pathways
Applicants who have taken courses from a recognized and accredited post-secondary institution and/or have relevant life/learning experience may also be considered for admission; refer to the Credit for Prior Learning website for details:
www.georgiancollege.ca/admissions/credit-transfer/
What career paths can I take in business administration and accounting?
Your Business Administration – Accounting diploma gives you many career opportunities
Graduates work in a broad range of employment settings in all sectors of business and industry, including banks and other financial institutions, government offices, public accounting firms, small business, self-employment, tax preparation firms, financial planning firms, manufacturing firms, and non-profit organizations.
Why Study Business Administration – Accounting at Georgian?
Faculty
Our students give rave reviews about their faculty who excel at finding interesting and meaningful ways to explain even the most complex accounting principles in a way that makes sense.
Co-op
Georgian is a recognized leader in student work experience. You'll get the hands-on experience you need to give you an advantage in the career marketplace.
Industry support
Toronto Hydro
Toronto Hydro plays an important role in Ontario's electricity sector, servicing approximately 785,000 residential, commercial and industrial customers in Canada's largest city. The company has 1,270 employees and is dedicated to investing in its people and in the future by giving back to the community.
Partnering with Georgian since 2012, Toronto Hydro proudly supports enhancements to the student learning environment through funding for new state-of-the-art equipment. A proud co-op employer, the company has offered co-op work terms to more than 171 Georgian students since 2017, often leading to full-time employment after graduation.
Toronto Hydro offers a suite of 10 awards to support Georgian students with achieving their educational goals, as well as expanded opportunities around corporate training, research, and employee engagement.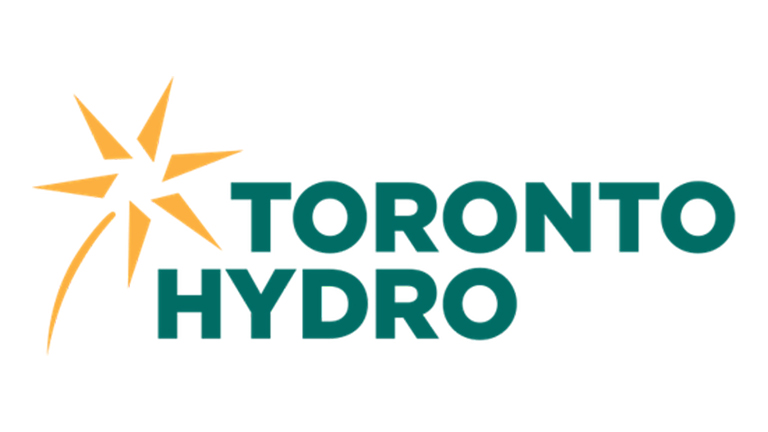 What courses are included in the Business Administration – Accounting diploma program?
Course overview
27 Program Courses
2 Communications Courses
3 Program Option Courses
4 General Education Courses
3 Co-op Work Terms
Program-specific courses
Semester 1 courses are listed below. For a full list of courses in the program including course descriptions, view the Business Administration – Accounting program outline.
ACCT 1000 – Financial Accounting Principles 1
BUSI 1001 – Introduction to Organizational Behaviour
COMP 1003 – Microcomputer Applications
MATH 1002 – Mathematics of Finance
MKTG 1000 – Introduction to Marketing
Select 1 course from the communications list during registration.
Your course delivery method(s)
In person
This program is delivered fully in person and requires you to attend campus.
Please note, delivery methods are based on planning for the upcoming semester and are subject to change.
Check out our other related programs
Do you have questions about Business Administration – Accounting? Contact us!
Thinking about applying to Georgian?
Contact our student recruitment team to explore your study options.
Already applied to Georgian?
Connect with the Office of the Registrar for admissions-related questions.
Are you an international student?
Contact our international recruitment team to learn more about studying at Georgian.